Complete GYOKKO-RYU KOSSHIJUTSU with MATS HJELM was filmed at the Bujinkan Kaigozan Dojo during the late fall of 2016 and early 2017. The theme was Gyokko-ryu Kosshijutsu.
There is no verbal instructions on this film. Each technique is demonstrated several times from all angles. For more information about this ryu-ha click here! Please notice there is several sub-pages to this page with more information, also including an errata for the Densho book published by Hatsumi Soke.
Techniques is demonstrated from several angles including slowmotion speed. There is no verbal instructions, we highly suggest you get the Unarmed Fighting Techniques of the Samurai book (what I call the Densho Book by Hatsumi Soke). This book have all Taijutsu techniques from all the Bujinkan ryu-ha described, it is a must have for all studying the Bujinkan arts.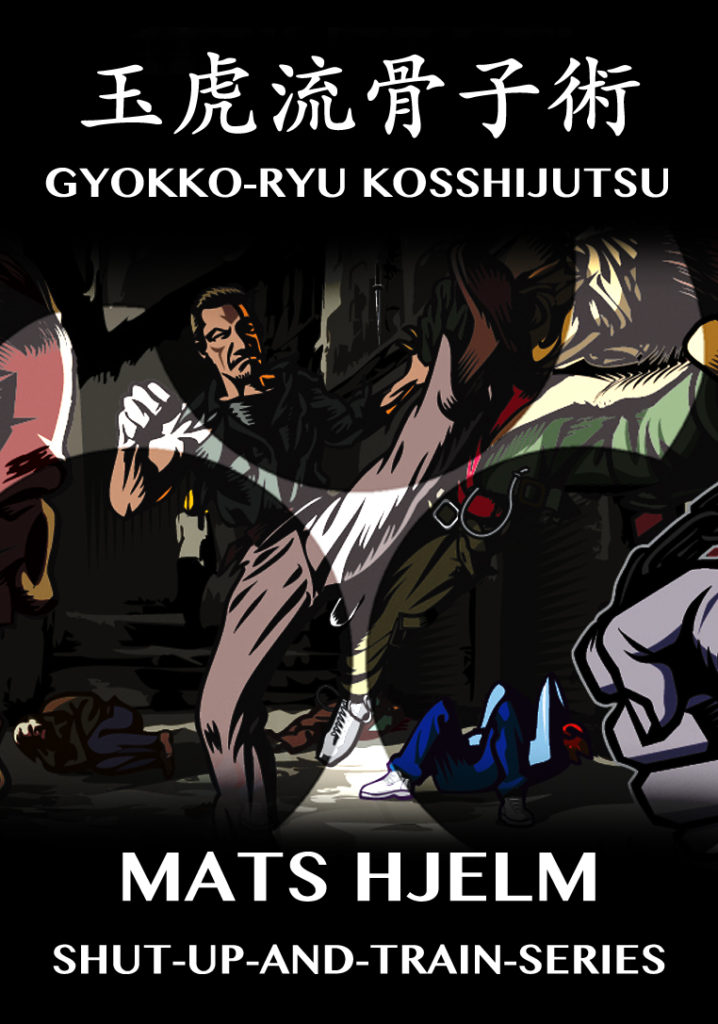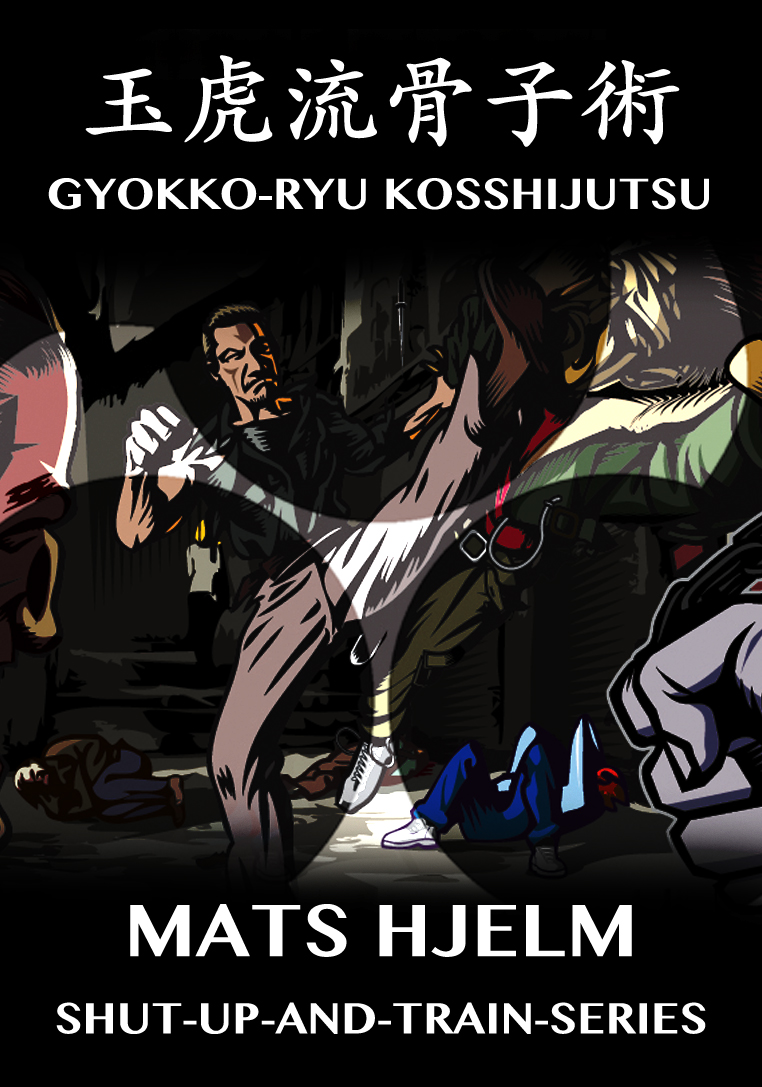 All 51 Gyokko-ryu techniques on 4 files in HD quality, total playing time is 48 minutes. 2.3 Gb (H.264, AAC, 1280x720p)
Promo video of Gyokkō-ryū Kosshijutsu.
玉虎流 骨指術
GYOKKŌ-RYŪ KOSSHIJUTSU
0. 基本型 KIHON KATA (23 techniques) Duration: 11:03 min / 597,7 MB on disk
1. 上略の巻 JŌ RYAKU NO MAKI (12 techniques) Duration: 13:36 min / 703 MB on disk
2. 中略の巻 CHŪ RYAKU NO MAKI (8 techniques) Duration: 13:55 min / 720 MB on disk
3. 下略の巻 GE RYAKU NO MAKI (8 techniques) Duration: 09:41 min / 303,6 MB on disk
Each file contains chapter markers for all the techniques for easy skipping to the technique you want to study. You can import the files to your iTunes library and sync it to your iPhone or iPad, or stream to the AppleTV. You can import it to any other library that supports the mp4 format and put it on your Android phone or tablet. Or you can play it directly from your hard drive, streaming to your TV etc.
Title: Complete GYOKKO-RYU KOSSHIJUTSU with MATS HJELM
Instructors: Mats Hjelm
Theme: Gyokko-ryu Kosshijutsu Kihon kata, Jo Ryaku, Chu Ryaku, Ge Ryaku
Recorded: Recorded in Kaigozan Dojo, Stockholm February 2017
Kind: Apple MPEG-4 movie
Size: 2,3 GB on disk
Dimensions: 1280×720
Codecs: 3GPP Text, H.264, AAC, Photo – JPEG
Duration: 48 min