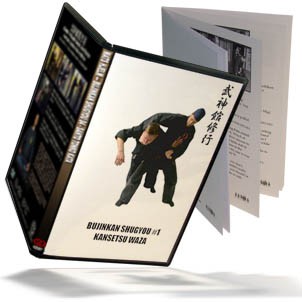 35 minutes (H.264, 300p)
20 p manual, 257 Mb for

$19.99


Available as download or DVD
Shugyou, in-depth training and study material. Including video and manual
The video is 35 minutes and covers all the basic locking techniques from the manual.
The manual is in Swedish, the instructions on the VCD are also in Swedish! The Manual covers 32 basic locking techniques, fingers, hand, arm, foot, leg, spine and head locks are explained. The manual is 20 pages with 44 pictures.
Recorded in Stockholm, Sweden February 2003
Sample clip
About the download
Click here for more information about our download files and how it works!