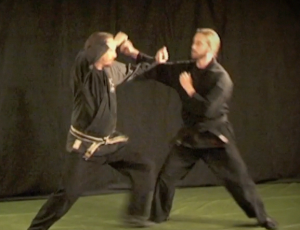 This video is now available for sale at Payloadz.com. It contains the three Kosshi Kihon Sanpo techniques from Kihon Happo, plus henka and two Ura waza for each technique.
KIHON HAPPO – KOSSHI KIHON SANPOU
Kihon happo is the most fundamental and basic techniques in the Bujinkan system. It is divided into KOSSHI KIHON SANPO and TORIDE KIHON GOHOU. On this video the following techniques from KOSSHI KIHON SANPOU is performed…
1. ICHIMONJI
– HENKA
– URA WAZA 1
– URA WAZA 2
2. HICHOU
– HENKA
– URA WAZA 1
– URA WAZA 2
3. JUUMONJI
– HENKA
– URA WAZA 1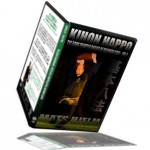 – URA WAZA 2
Click here for more information about downloading.
NOTE! This video together with the  TORIDE KIHON GOHOU is available as a DVD at the BUDOSHOP.SE/store.
Sample video