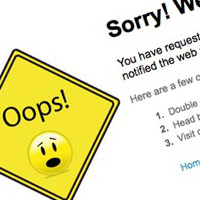 I was just notified that the web shop system isn't working properly (not the download store which works fine). I don't know for how long it's been like that, but it's been awfully quiet for a very long time know. I don't know why it's broken, but I made a back up of the whole site now, and will update with the latest patches ASAP. And hope this will resolve the problems.
Even the contact form was broken :-/. But I switched to the wordpress contact form instead of the shop system… https://budoshop.se/contact/
You can e-mail or use the contact form and notify what you want to order, and we will reply with a Paypal money request ASAP. And then ship the order when cleared, even if we haven't got the web site up and working properly.
Thanks to you guys who notified us by e-mail and Facebook!
Edit: Minor problems with the update. The contact form worked, but the installation changed all the files where telephone number and e-mail address is. I need to manually change all the 20 files :-/ (this happens everytime I upgrade, it is stupid!).
Please let me know if it still doesn't work!