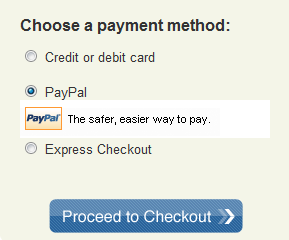 It has come to my attention that some of you had problems paying and download. I think it has to do with Payloadz credit card gateway only allowing a few countries. If you have problems, please try to use the PayPal option instead. PayPal also allows payment with credit cards, and from a lot more countries. So please use the PayPal as Payment method.
Facebook comments
I also noticed that the comment option was not working (I don't know for how long because no one said anything since I installed and tested it, and it worked). Please feel free to go and add comments to each video. You need a Facebook account to do it, I know some don't use FB but this way we will filter out 99% of the spam comments.
We won't censor the comments, we think that everyone can stand for what they say even when everyone can see who said what (compared to anonymous posts with silly comments).