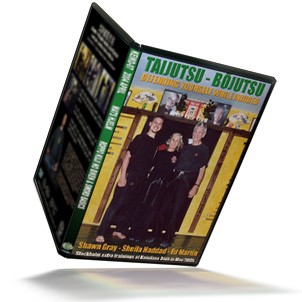 The Thursday training theme was "how to defend yourself if one arm is injured and you can't use it at all", this session also finished of with some defences against knife attacks.
The training was led by Ed Martin, Sheila Haddad and Shawn Gray who all are well known and respected instructors in Bujinkan Dojo.
Recorded in Stockholm, Sweden May 2005
Note: The instructions is in English and there is no sub titles on this Video
About the download
Click here for more information about our download files and how it works!