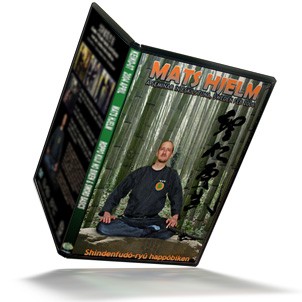 96 minutes, 1.6 Gb for

$19.99


(H.264, 480p)
Available as download or DVD
This years theme was Shindenfudo-ryu Dakentaijutsu Happobiken, Taijutsu & Sword – (Bujinkan sword basics & advanced).
The theme of this DVD is understanding the natural body movement in fighting. Included on this video is taijutsu techniques (unarmed fighting). The basic forms, the ura-waza and henka is taught. Also some simple techniques and examples on how to use the long sword in the school. Techniques covered on this DVD is…
天の型 TEN NO KATA (first level)
1. 日撃 NICHIGEKI 2. 月肝 GEKKAN 3. 風靡 FÛBI 4. 雨龍 URYÛ 5. 雲雀 UNJAKU 6. 雪やく SETSUYAKU 7. 霧散 MUSAN 8. 霞雷 KARAI
地の型 CHI NO KATA (second level)
1. 理拳 RIKEN 2. 心拳 SHINKEN 3. 雷拳 RAIKEN
秘券一瞬 BIKEN ISSHUN (Sword techniques)
1. 一本目 FIRST TECH 2. 二本目 SECOND TECH 3. 三本目 THIRD TECH
Including various applications to different situations (henka).
Note: The instructions was in English.
Recorded: Recorded in Eskilstuna February 2006 and Stockholm March 2006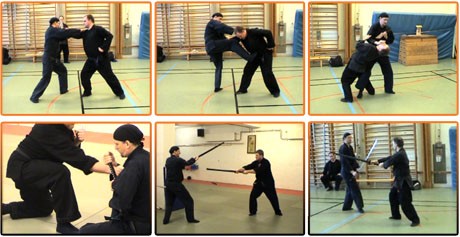 Sample clip
About the download
Click here for more information about our download files and how it works!