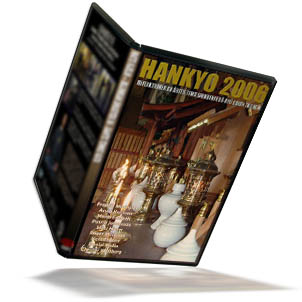 Reflections of this years Bujinkan theme, Shindenfudo-ryu kosshijutsu. Many people went to Japan this year and they all came together to share on this seminar.
The instructors was Fredrik Markgren, Arvid Karlsson, Maria Eneroth, Patrik Johansson, Mats Hjelm, Roger Mattsson, Kent T, Daniel Bodin.
Most of the instructions is in Swedish!
Recorded in Stockholm, Sweden December 2006
Note: Some of the instructors spoke Swedish, and others English.
This movie is available on DVD (click here!) or available as download, click button below.
Instructions are in SWEDISH!