SHINDENFUDO-RYU with LAURI JOKINEN, HAPPOBIKEN DAKENTAIJUTSU (Keiko#13)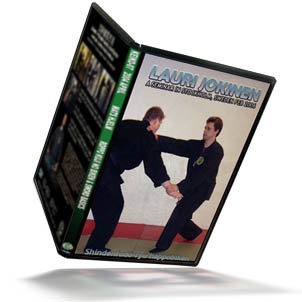 SHINDENFUDO-RYU with LAURI JOKINEN, HAPPOBIKEN DAKENTAIJUTSU (Keiko#13)
100 minutes, 1.9 Gb for
$19.99
(H.264, 480p)
This years theme was Shindenfudo-ryu Dakentaijutsu Happobiken, Taijutsu & Sword – (Bujinkan sword basics & advanced).
The theme of this video is understanding the natural body movement in fighting.
Included on this video is taijutsu techniques (unarmed fighting). The basic forms, the ura-waza and henka is taught. Also some simple techniques and training drills.
Lauri travels to Japan many times per year, perhaps more than anyone else. He had been in Japan right before this seminar and brought the "Hatsumi feeling" with him.
Recorded: Recorded in Stockholm March 2006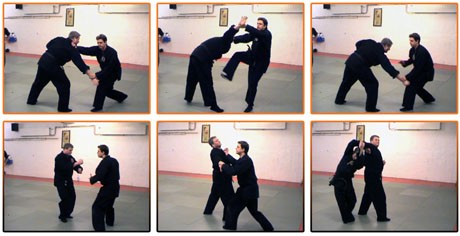 For more video's with Lauri Jokinen, click here!
DAKEN TAIJUTSU
This art (jutsu) consists of locks, entanglements, strangling, striking and kicking. The strikes is done in such a way that it is difficult for the opponent to see them coming. When the opponent grabs you, you must always have one arm free.
There are no kamae (and there are many kamae). One imagine a kamae mentally inside but does not show it physically on the outside. There is a Budo saying: "Show your outer weakness, but maintain your inner strength."

From Mats Hjelm's website kesshi.com