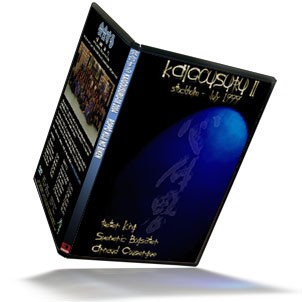 Kaigousuru 2 – the second International Bujinkan Training Party with Arnaud Cousergue, Peter King and Sveneric Bogsäter in Sweden.
The theme of this year was Kukishin-ryu Taijutsu. All three teachers teach various aspects of Kihon Happo and Sanshin no kata. Arnaud taught Sword basics at the Shidoshi class for example.
Recorded in Stockholm, Sweden July 1999
70 minutes, 470 Mb for
$14.99
Buy the full VCD, click here!
Sample clip from the video
About the instructors
Hehe… the Shi-tenno needs no introduction. Arnaud, Peter and Sveneric are famous Shihan in the Bujinkan. See their own web sites for more information about them…
– Shi-tenno web site
About the download
Click here for more information about our download files and how it works!